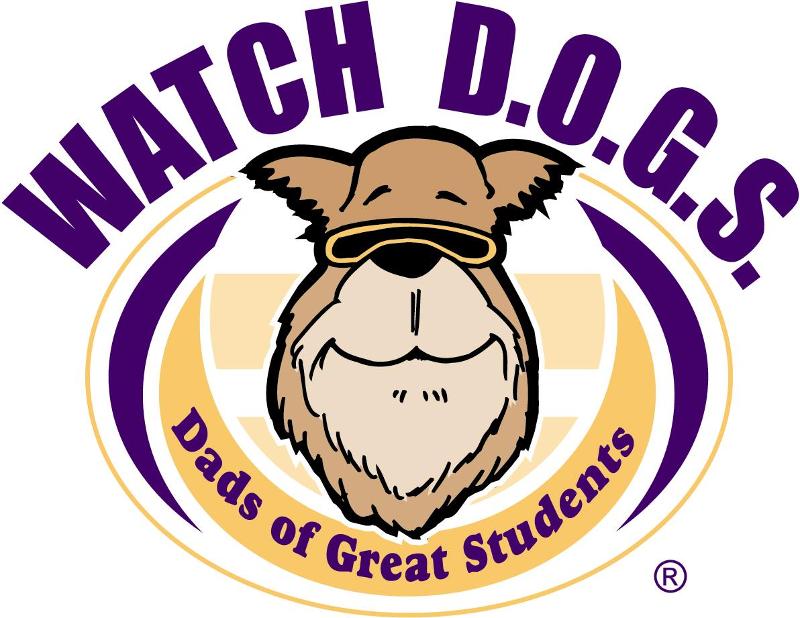 Watch D.O.G.S. (Dads of Great Students) is the national program for the father involvement initiative of the National Center for Fathering that organizes fathers and father figures in order to provide positive male role models for students and to enhance school security. Hilltop PTA has been thrilled to partner with Hilltop fathers, grandfathers, uncles, and other father figures to bring such a positive program into our school. The program invites fathers or other father figures to volunteer at least one full day at their child's/student's school during the school year.
Through WATCH D.O.G.S. Participation:
-Schools get an enhanced sense of security at their buildings, creating an environment conducive to learning.

-Students gain positive male role models, including students without such role models.

-Fathers learn about the complex challenges facing today's youth.

-Fathers gain awareness of the positive impact they can have on a student's academic performance, self esteem, and social behavior.

-During the day, WATCH D.O.G.S. may read with students, eat lunch with them, watch school entrances and hallways, mentor students, and any other assigned activities.
To sign up, please click the link...
Watch Dog Sign Up
You will be re-directed to Mr. Ball's website.
For more information on the National WATCH D.O.G.S. program you can go to
www.fathers.com
.